'MAKING POSITIVE CHANGES TO THE MENTAL HEALTH OF YOUNG PEOPLE'
Home
Welcome to The Thumbs Up Education Programme. The Programme has been formulated to help primary school children make the transition to secondary school as seamless and stress free as possible. Thumbs Up can be presented to any child of any age, and can be adapted to your school, your children. Whilst we focus primarily on the transition towards the end year 6, throughout the year we tackle such issues as self-confidence, self-esteem, positive thinking, resilience and much much more with any age group in class groups, small groups and individuals.
The Programme has been developed with the many concerns that can arise for primary school children upwards to secondary school age. Emotional, physical and mental changes are heightened at this time, and coupled with such issues as the gargantuan leap to secondary school, SATs, GCSE's etc can lead to children of all confidence levels and academic abilities struggling with these issues, which can thus lead to issues of low confidence and self-esteem. By implementing The Thumbs Up Programme in your child's school can mean ensuring their mental wellbeing for the years to come.

Thumbs Up are proud to be working in partnership with Edsential. Edsential is a jointly owned company by Wirral and Cheshire West and Chester councils, and Thumbs Up will be working in conjunction with Edsential to provide mental health support across these areas. Thumbs Up are delighted to be forming this new partnership and are looking forward to future success together. Please take a look a the link below to learn more about the work that Edsential do and the offer that Thumbs Up make to schools via Edsential:-

Heatons Office Solutions are proud to be supporting The Thumbs Up Programme. Heatons Office Solutions can provide you with all your educational requirements. To visit their website, please see:-
The Thumbs Up Education Programme are proud to be supporting Clatterbridge Cancer Charity. For more information, please click the link below:-
The Thumbs Up Education Programme are proud to be working with Child Bereavement UK to offer a complete service when it comes to sensitive issues of grief. We will be passing on the work that Child Bereavement UK do to the schools we work with to ensure that each and every child who needs this care receives it.
The Thumbs Up wristbands are proving very popular. Thank you to our lovely models!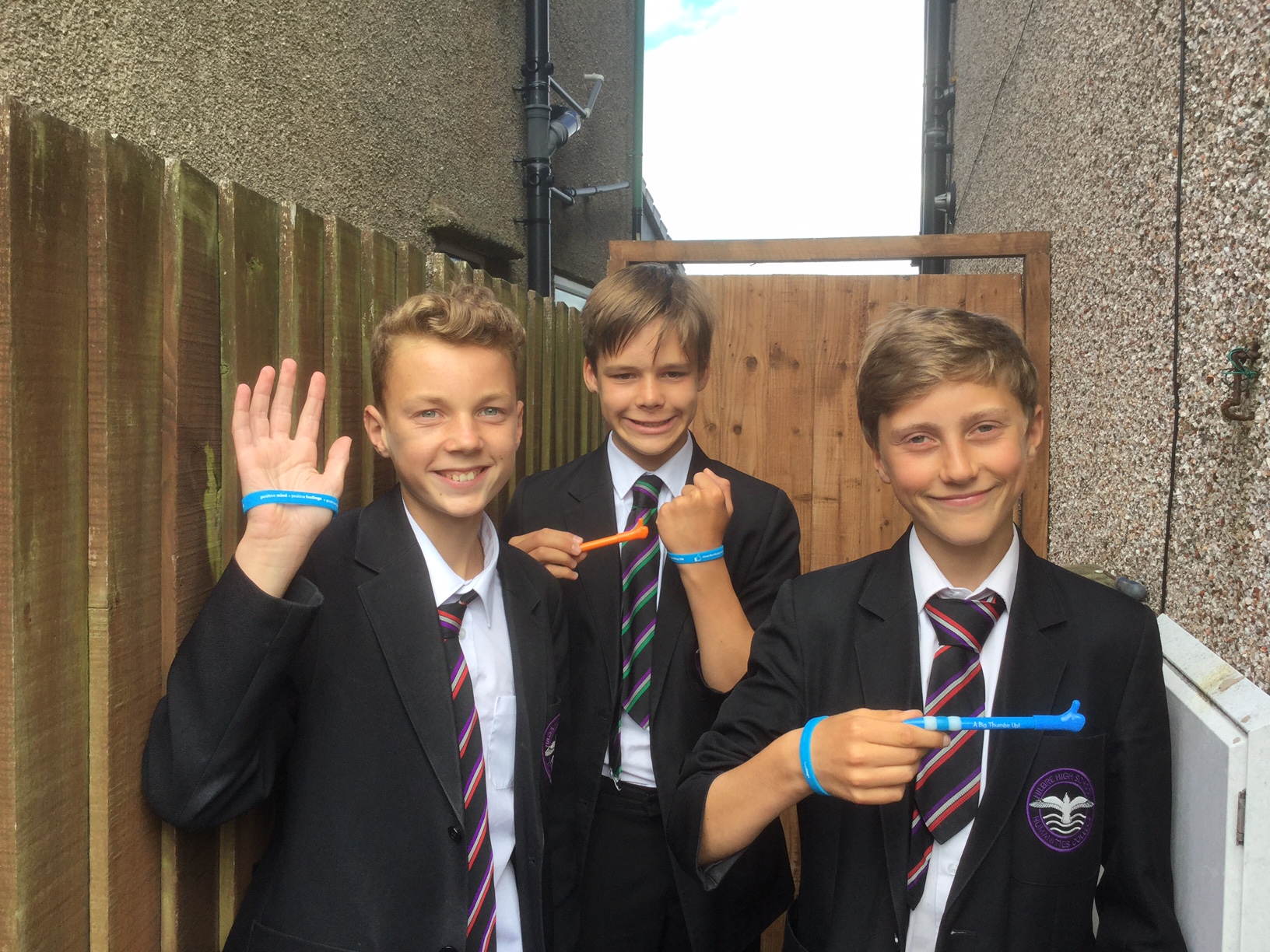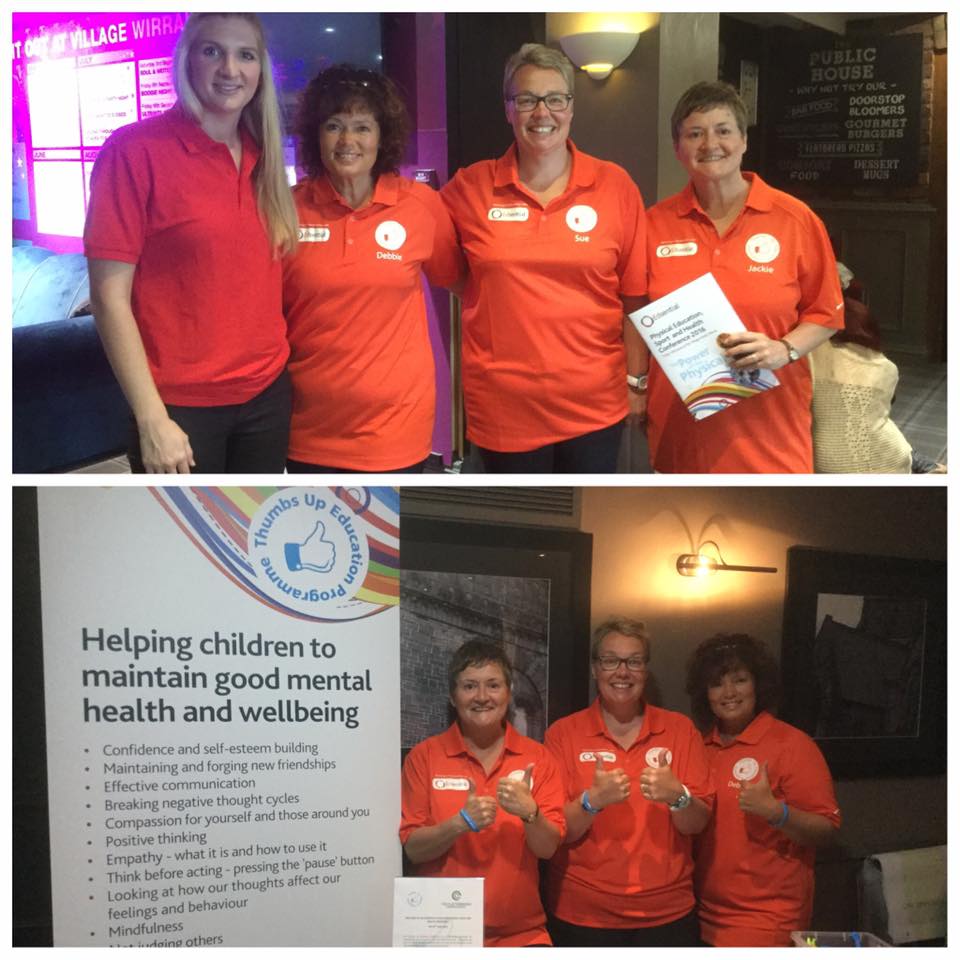 Thumbs Up at our first Edsential conference
In attendance was Rebecca Adlington. Sue presented a workshop to approximately 60 delegates, and the response to the programme was pretty overwhelming. The partnership between Thumbs Up and Edsential is already resulting in some exciting contacts. Watch this space!