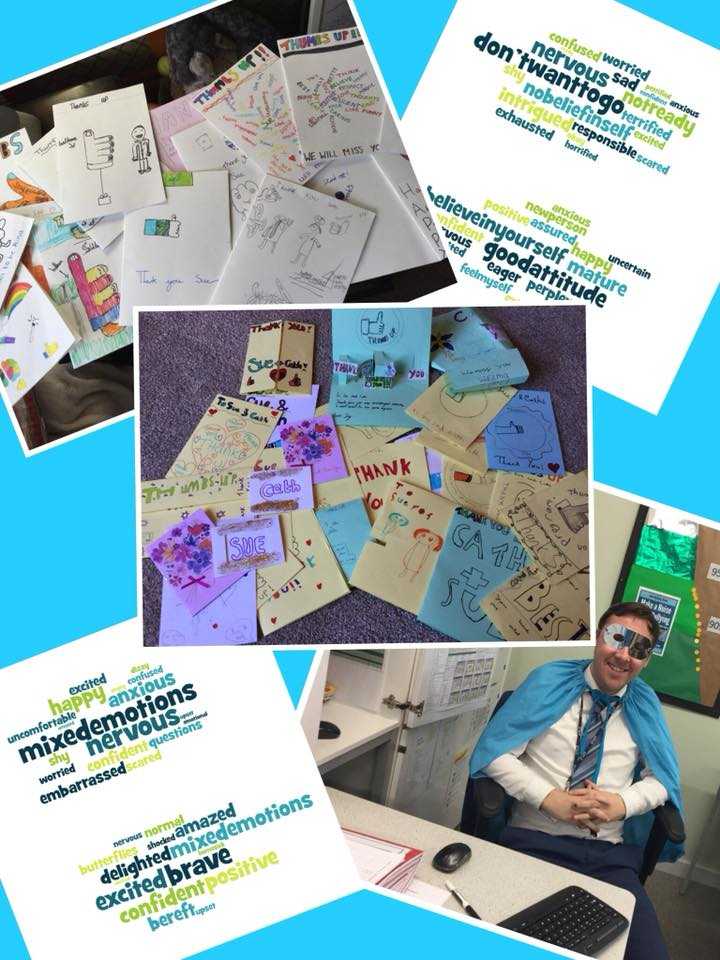 The best day with Thumbs Up! So many cards from Grove Street Primary School and Bedford Drive Primary School - fabulous word clouds, and even Mr Walton from Bedford Drive dressed up as a super hero (if you want to know why - book the programme!).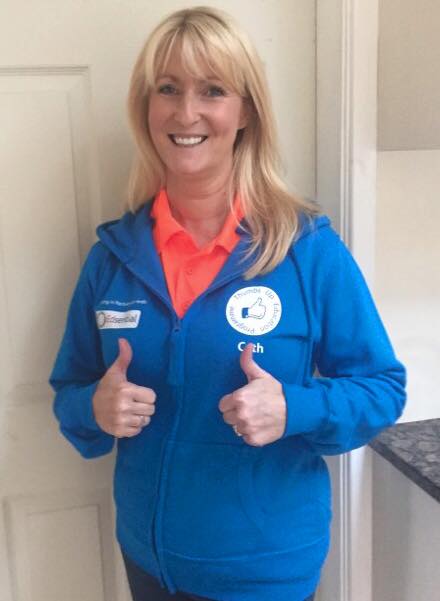 This is Cath - Cath is our new Thumbs Up facilitator and will be working along side Sue to begin with in a supporting role. Cath brings with her much fun and enthusiasm, she shares the Thumbs Up passion for supporting children with issues of mental health and is so happy to be involved with the programme.

What a wonderful new addition to our Thumbs Up team! Look out for us and don't forget to give us a 'thumbs up' - watch this space for free giveaways if you send us a Thumbs Up selfie - with the van!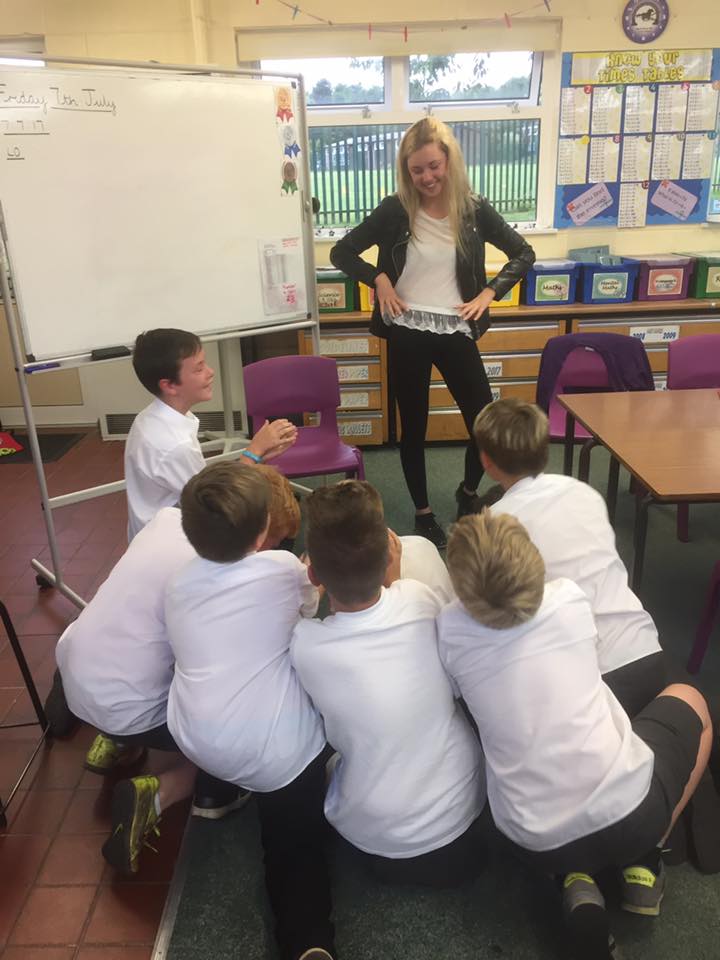 This is Jemma. Jemma undertook a weeks work experience with us, talking to children about 'life at secondary school', her presence was very popular, so much so, she received at least 10 marriage proposals in the course of the week! These are the boys from Black Horse Hill Junior School.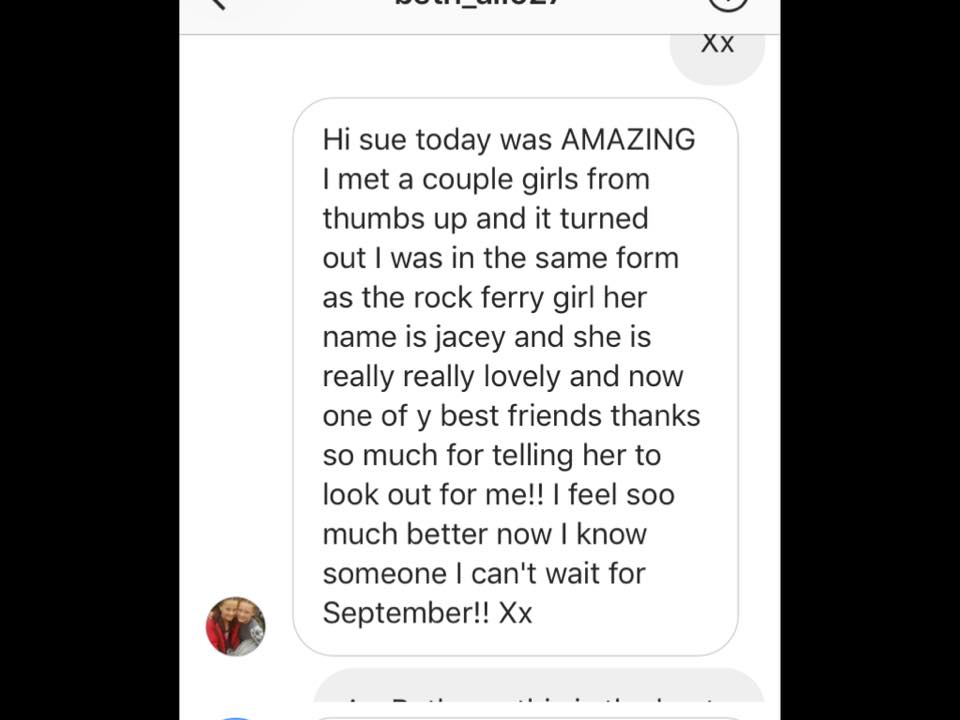 This is why we do what we do. Message from a young lady at Fender who is going to Wirral Grammar School without any friends, and we told some girls from Rock Ferry Primary School to look out for her. This was a message from the Fender pupil after induction day.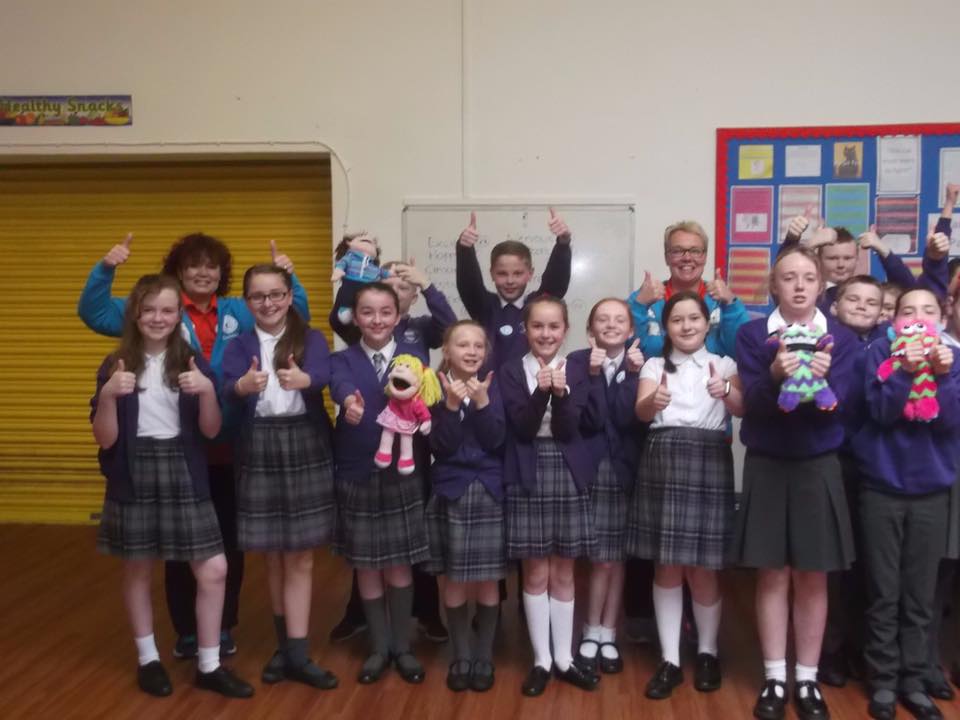 Our wonderful children at Poulton Lancelyn Primary School giving a big Thumbs Up at their first session.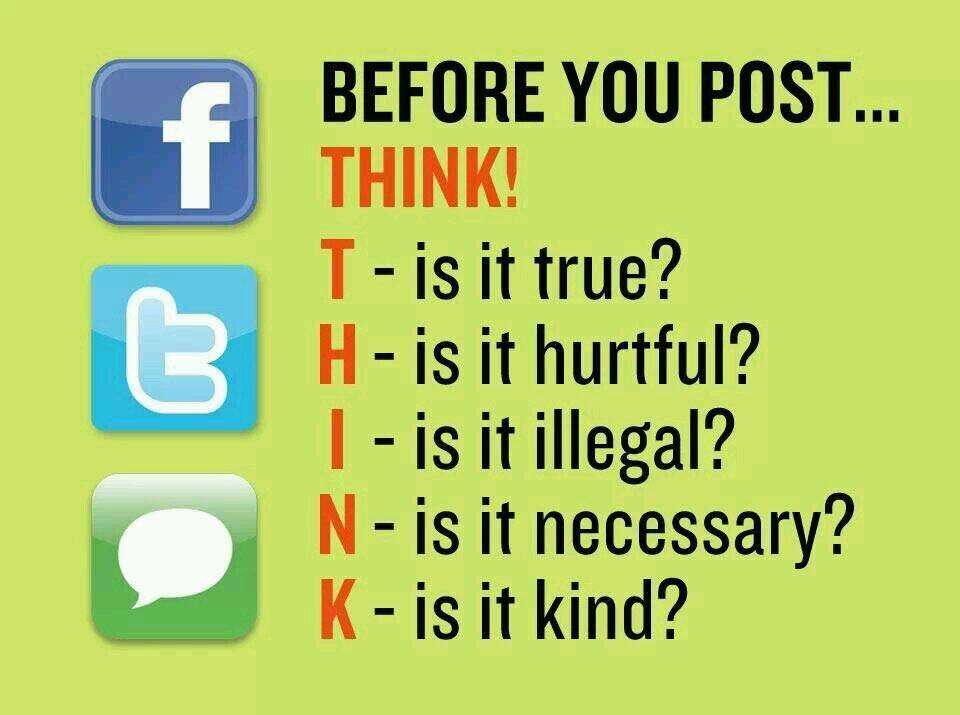 Important to put this message 'out there' as much as possible.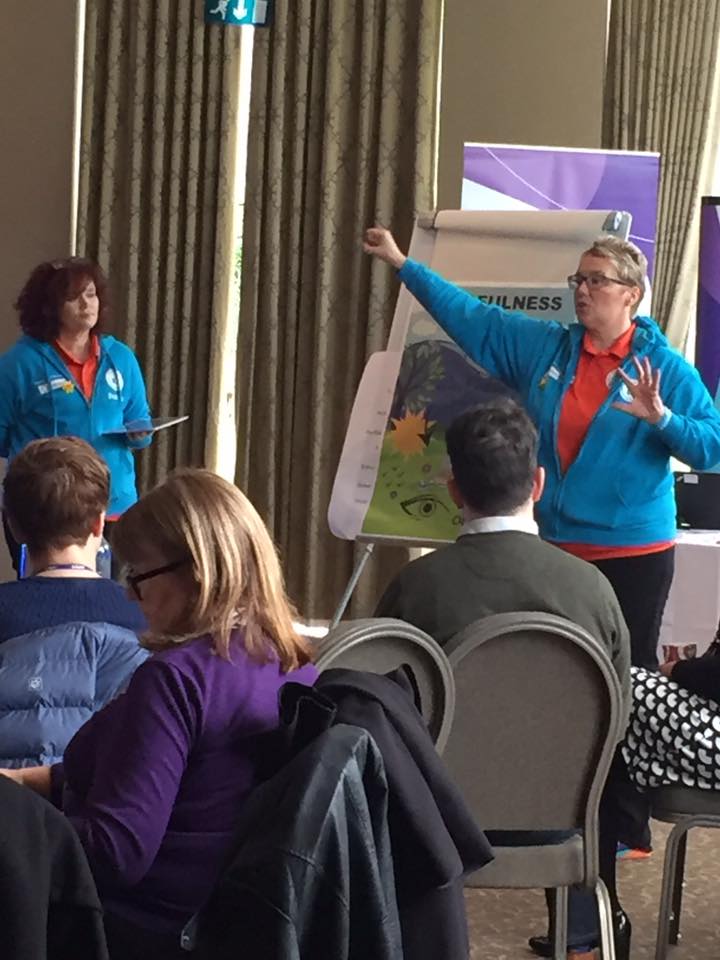 Presenting at an Edsential conference on March 10th 2017.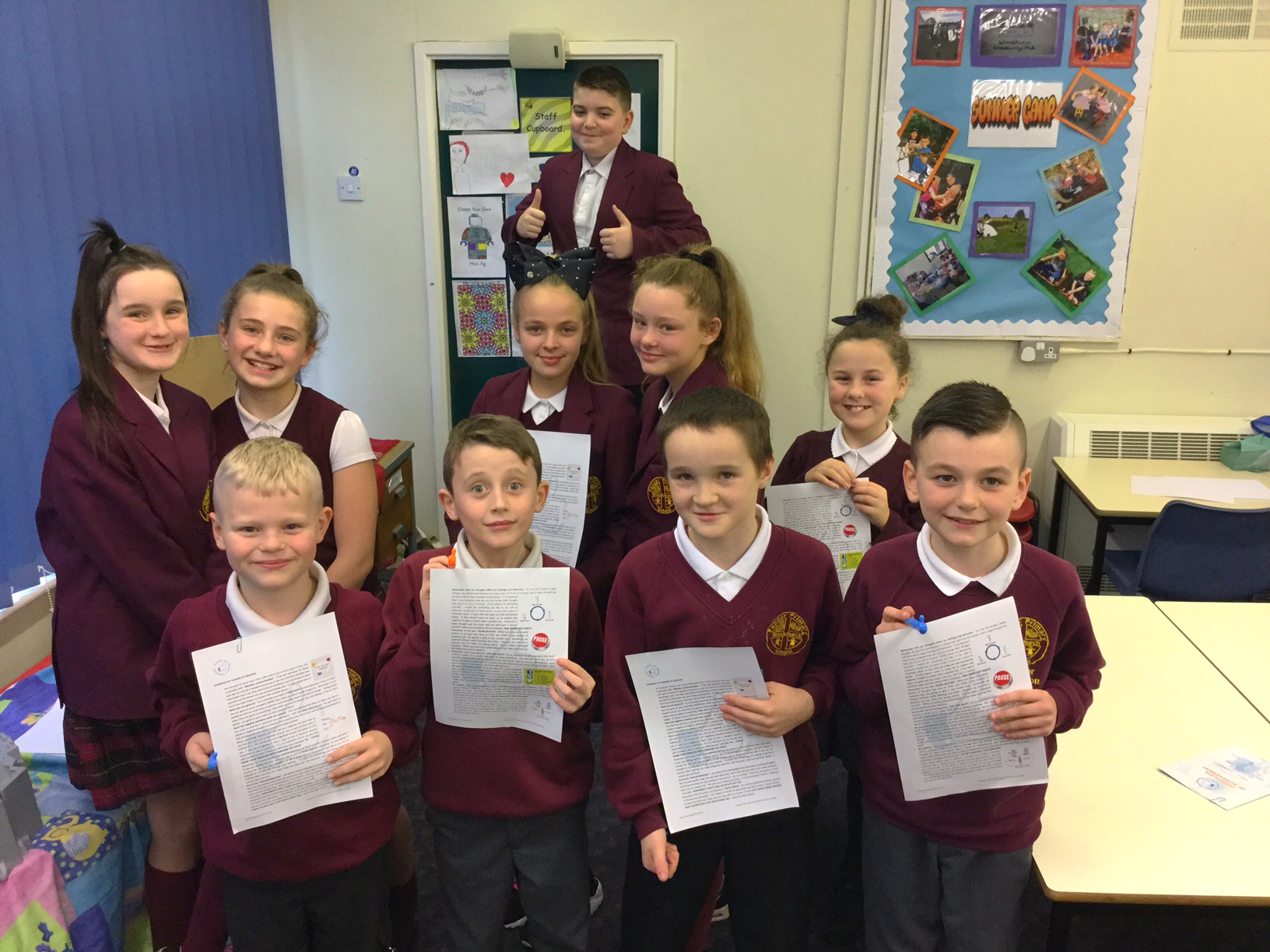 The gorgeous children from Fender Primary School with their Thumbs Up pens and summary sheets.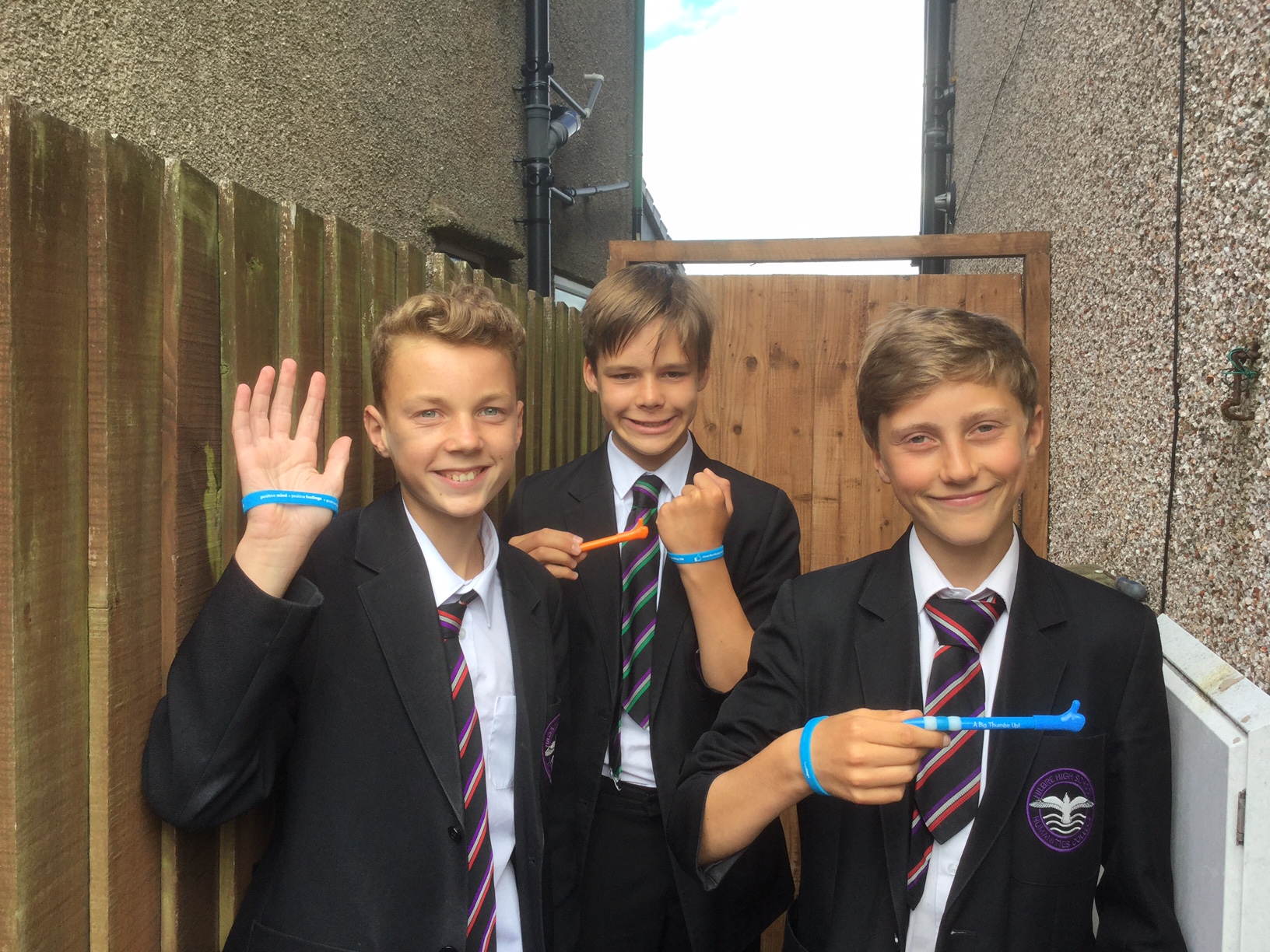 Our Thumbs Up secondary school representatives displaying their wristbands, so any primary school child entering this secondary school should look out for them - they are more than willing to help!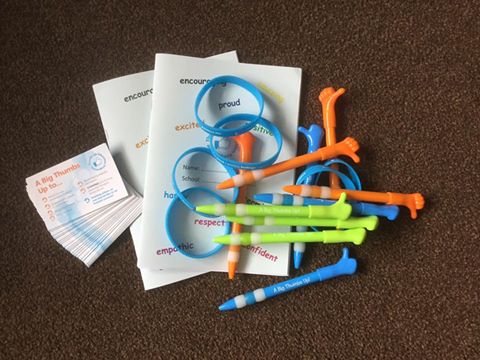 All our Thumbs Up bits and pieces that the lucky children will get following their sessions. (Exercise books for individual sessions and wristbands for year 6 pupils - cards and pens for everyone!)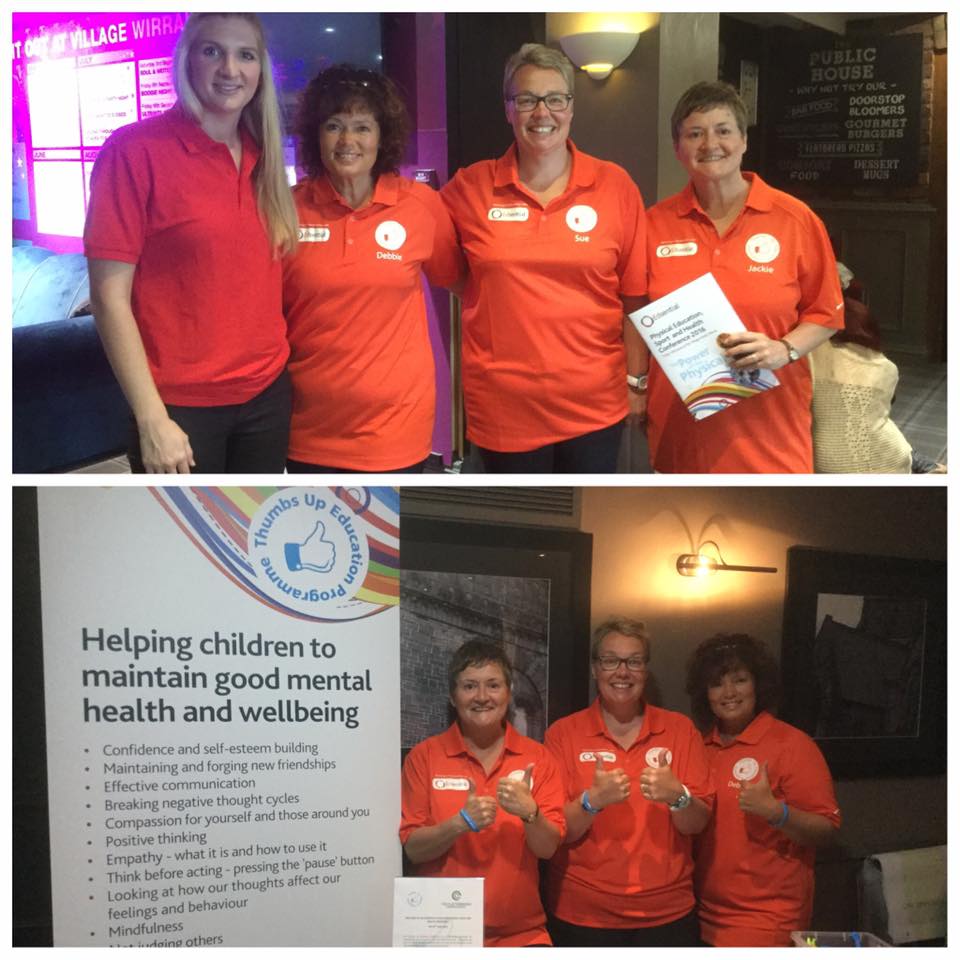 The Thumbs Up Team at an Edsential conference with Rebecca Adlington - who also was in attendance!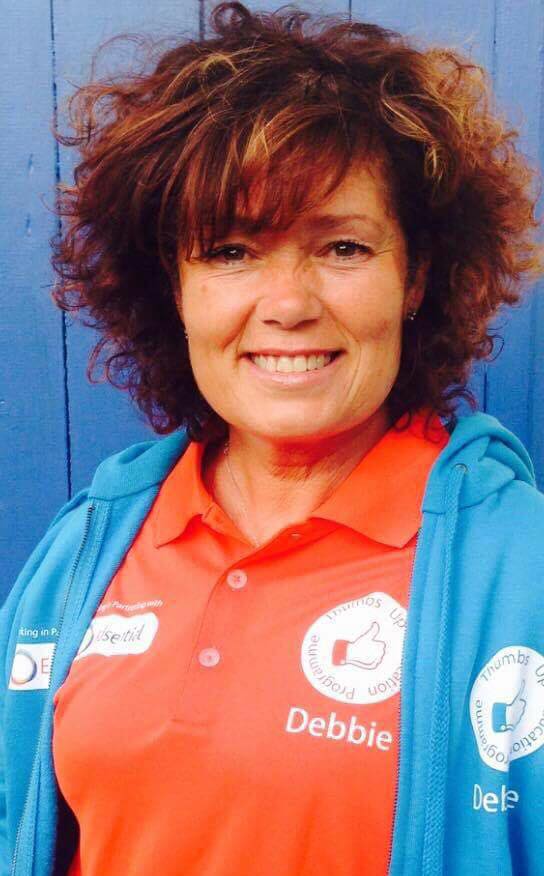 Debbie Rainbow - Thumbs Up Facilitator - left Thumbs Up July 2017
Sue Mason - Managing Director and creator of Thumbs Up Education Programme