Essential Life Skills helpsheet
Available upon request. Please email us at admin@thumbsupprogramme.co.uk to receive a copy. Thank you.
Year 6 Moving Forwards helpsheet (relating to online session)
Please find a handout relating to the online year 6 transition session:-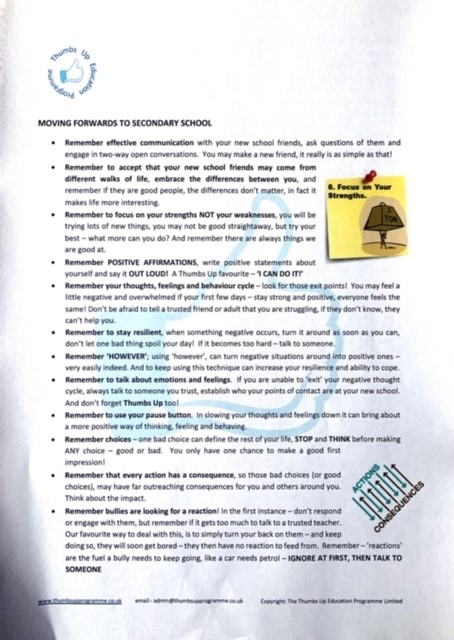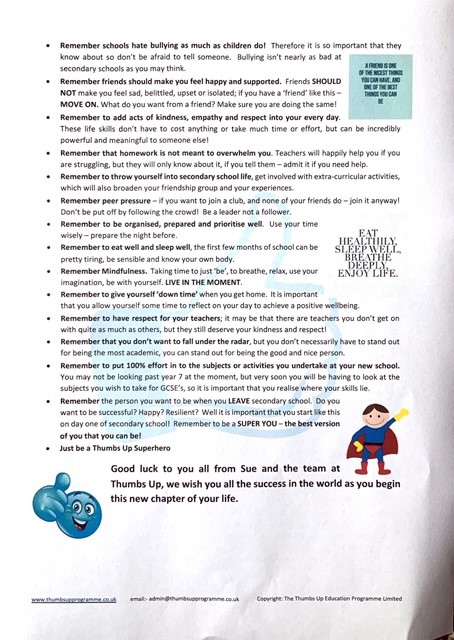 Anxiety relating to Coronvirus helpsheet for families
Please take a look at our helpsheet compiled to aid families with the challenges that we face over the coming months, we really hope it helps:-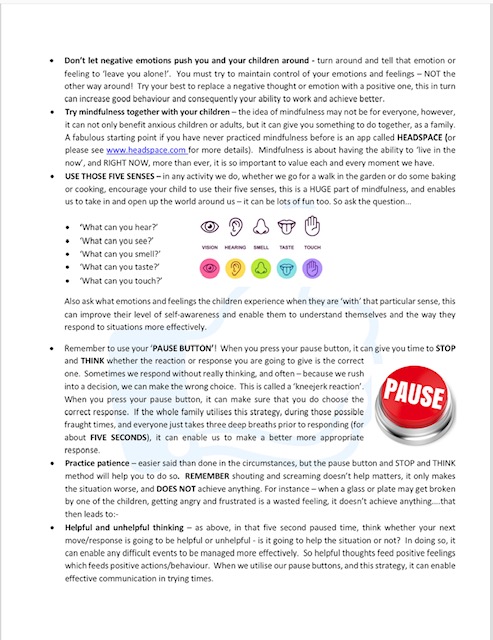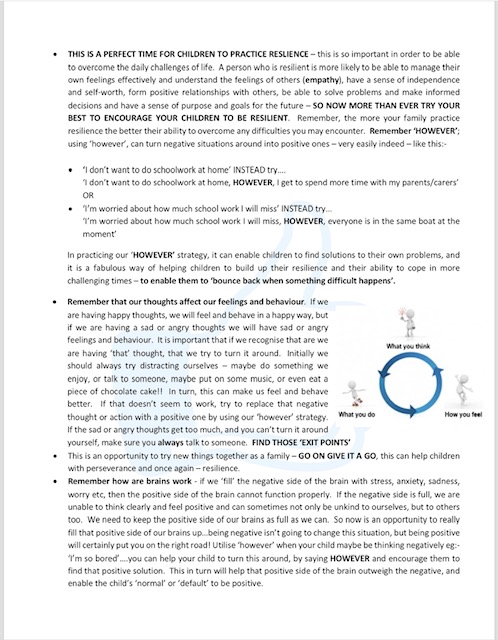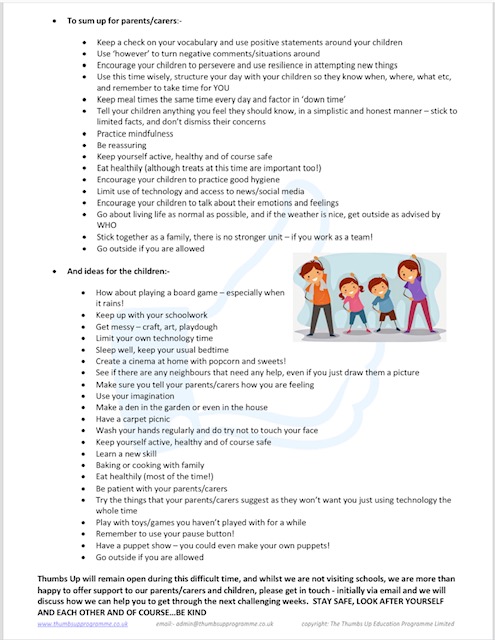 During the course of the continuing development of the Thumbs Up Programme, we continue to add and change the content in accordance with the response we get both from the schools and the children themselves. Some of the pupils have requested a little further help, and in this regard, we have created some help sheets, which touch upon issues and topics we have already discussed in the programme, but go into a little more detail. Anybody is welcome to contact Thumbs Up and request any or all of the help sheets, which will be forwarded by email to you at our earliest convenience. The help sheets available are:-
Increasing confidence
Laughing at or laughing with?
Being and staying positive
How to increase levels of self-esteem
How to deal with stress
Thoughts, feelings and behaviour
Helping with homework
General summing up of the programme (for children who have had the programme presented to them in school) - for older and younger children
Parent and carer wellbeing
Staff wellbeing
'Moving Forwards' - tips for moving to a new class or school
Be wise, be smart - tips on being safe online and communicating with friends online
We will be adding to these help sheets at regular intervals. If you wish to go onto our mailing list to receive the new ones as they are developed, simply send us an email indicating this. Many thanks.